The SentimentSnap Story
It was a cold, windy February day in Budapest when two old American college buddies took a tour down the Danube River. One a marketing guy, the other a software guy. Both were freezing their butts off, so they took shelter inside the boat and began to chat about business ideas over a couple of beers (scintillating conversation, huh?)
Suddenly, lightning struck and they realized that QR codes and private customer feedback could go together like peanut butter and jelly. The seeds of SentimentSnap were planted before the touristy little cruise even ended. In the weeks ahead, COVID-19 hit, and they devoted their days in quarantine to building the platform and forming a company. Now, it's time to share SentimentSnap with the world and move on to the next chapter of this story. For the record, the two plan on returning to Budapest again some day…but next time, it will be in the summer!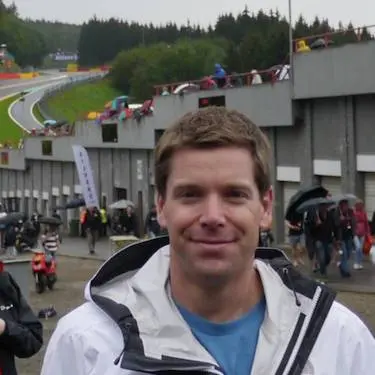 Matthew Bull
Co-Founder
Matt brings along more than 20 years of diverse experience in software engineering. A veteran of a handful of Fortune 100 companies and a few startup endeavors along the way. Matt has a real passion for building software and a perverse love for sweating the details.
Having grown up in a 'the customer is always right' world, he was a bit surprised after moving abroad, to discover that customer service is not necessarily a 'thing' everywhere. So the intersection of software and customer experience really floats his boat and keep him up late into the night toiling away.
When not tapping away at the keyboard, Matt enjoys motorcycles and all things motorsport-related. Sometimes a bit too much. Ask him about his experience on the Nürburgring and the excellent customer service in German hospitals.
Stephen Conley
Co-Founder
Stephen has diverse marketing and advertising experience that spans the US, Latin America, and Europe. During his fifteen years in the ad business, he worked across a multitude of categories and a "who's who" of brands.
In late 2010, he weaned himself off the all too cozy corporate teat and founded Gisteo, an animated explainer video production company. Over the past decade, Gisteo has grown from a hungry start-up into a leader with clients ranging from Silicon Valley start-ups to Fortune 500 corporations.